On the AMeCo's Facebook page the Videoconference with JOSEPH GOLDSTEIN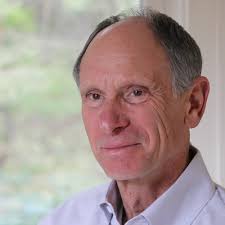 Has been published on the Facebook page of the AMeCo the videoconference led by JOSEPH GOLDSTEIN FRIDAY APRIL the 17th entitled: The practice of awareness, sati-mindfulness, in these difficult times.
Joseph Goldstein co-founder of the Insight Meditation Society (IMS) with Jack Kornfield and Sharon Salzberg is one of the first American vipassana teachers. In 1991 he helped establish the Barre Center for Buddhist Studies and in 1998 co-founded the IMS Forest Refuge for long-term personal retreats. He's contemporary author of numerous popular books on Buddhism:  Mindfulness: A Practical Guide to Awakening;  Seeking the heart of wisdom; Insight meditation: the practice of freedom; One Dharma: The Emerging Western Buddhism; A Heart Full of Peace. He is resident guiding teacher at IMS, and leader of retreats worldwide on insight (vipassanā) and lovingkindness (mettā) meditation.