Videoconference with Frank Ostaseski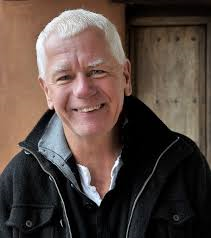 On May the 5th, at 8pm Videoconference with Frank Ostaseski.
Don't Wait
Description
Waiting is full of expectation. Waiting for the next moment to arrive we miss this one. Embracing the truth that all things inevitably must end, encourages us not to wait in order to begin living each moment in a manner that is deeply engaged.  Instead of pinning our hopes on a better future, we focus on the present and  being grateful for what is in front of us right now.
For informations segreteria@associazioneameco.it
Frank Ostaseski is an internationally respected Buddhist teacher and visionary cofounder of the Zen Hospice Project, and founder of the Metta Institute. He has lectured at Harvard Medical School, the Mayo Clinic, leading corporations like Google and Apple Inc., and teaches at major spiritual centers around the globe. Frank is the 2018 recipient of the prestigious Humanities Award from the American Academy of Hospice and Palliative Medicine.
He has accompanied over 1000 people through the dying process and trained thousands of healthcare clinicians and family caregivers around the world. His groundbreaking work has been featured on the Bill Moyers PBS series On Our Own Terms, highlighted on The Oprah Winfrey Show, and honored by H.H. the Dalai Lama. He is the author of The Five Invitations: Discovering What Death Can Teach Us About Living Fully.