Donald Rothberg Sunday 20th of February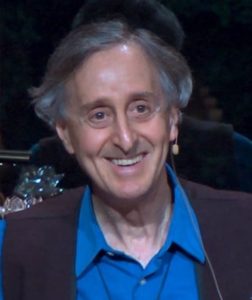 DHARMA AND MEDITATION MEETING led by DONALD ROTHBERG Ph. D. entitled: The Engaged Spiritual Life: Connecting Inner and Outer Transformation in a Time of Crisis. SUNDAY 20th OF FEBRUARY 8 pm – 10.30 pm. Donald has immersed himself for most of his life in two of the central social-cultural energies of our times—in teaching, writing, and action for social change, on the one hand, and "spiritual" practice (particularly Buddhist meditative practice), on the other. Yet despite the examples of Gandhi and King, all too often the social and the spiritual have been separated, for a number of reasons, or connected in more regressive ways. Donald will explore, based on many years of scholarship and writing, teaching, training, and activism connecting the social and spiritual, how we might bring the two together in a contemporary way, how the two deeply require one another, and how this integration is urgently required to give us the resources and perspectives necessary to help us respond to the great challenges of our times, including climate disruption, racism, economic inequality, and political instability,
Donald has taught at the University of Kentucky, Kenyon College, and Saybrook Graduate School. In the San Francisco Bay Area, he is a member of the Teachers Council at Spirit Rock Meditation Center and also a teacher at the East Bay Meditation Center in Oakland. He teaches locally, nationally, and internationally classes, groups, and retreats on mindfulness and lovingkindness practice, transforming the judgmental mind, mindful communication, working skillfully with conflict, and socially engaged Buddhism. He has practiced Insight Meditation since 1976, and has also received training in Tibetan Dzogchen and Mahamudra practice, body-based psychotherapy, and trauma work. He has helped to guide many six-month to two-year training programs in socially engaged spirituality, both Buddhist-based and interfaith, and is the author of The Engaged Spiritual Life: A Buddhist Approach to Transforming Ourselves and the World, and the co-editor of Ken Wilber in Dialogue.