Intensive led by Ajahn Chandapalo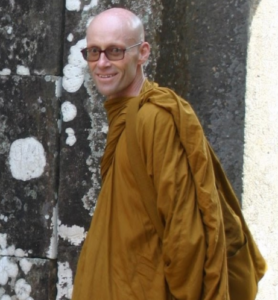 AJAHN CHANDAPALO will conduct a video conference on the Zoom platform FRIDAY 19 JUNE at 19.00.
To participate in the Zoom direct, you must be an AMeCo Member for the current year and book through the secretary to receive the link necessary for access.
The audio track in the usual way will also be sent to people registered as listeners via the secretary.
Ajahn Chandapalo is a Theravāda monk according to the Ajahn Chah and Ajahn Sumedho forest tradition, as well as the Abbot of the Santacittarama monastery in Frasso Sabino (RI).
For info and reservations, contact AMeCo by calling 06.6865148 or by writing to segreteria@associazioneameco.it