Retreat led by Ajahn Chandapalo in Morlupo (Rome)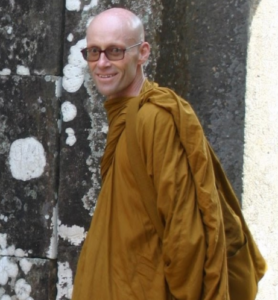 DHARMA AND MEDITATION RETREAT ORGANIZED BY THE A.ME.CO. – MORLUPO (ROME) led by AJAHN CHANDAPALO from WEDNESDAY 24th TO SUNDAY the 28th of APRIL. Open to all members. Please note that the place of retreat, Morlupo, as it is well served by public transport, is easily accessible even for those coming from outside Rome and for those who do not wish to travel by car. Dharma talks, guided meditations and question and answer sessions will be offered during the retreat. In the retreat the rule of the Noble Silence will be observed.
Ajahn Chandapalo is a Theravāda monk according to the Ajahn Chah and Ajahn Sumedho forest tradition, as well as the Abbot of the Santacittarama monastery in Frasso Sabino (RI).