Seminar of choral singing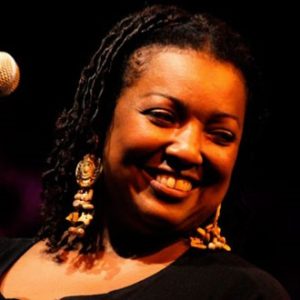 conducted by CLAUDIA MARSS on THURSDAY the 4th and 18th of April, the 9th and 23rd of May, the 6th and 20th of June at 20.00-22.00. – Vicolo d'Orfeo, 1-RM. The seminar is open to members who wish to be part of the Choir of A.Me.Co., that is, a choir composed of yogind who love to sing together, cultivating friendship with the Sangha. During the summer party, which will take place THURSDAY the 20th of JUNE, it will be possible to attend the essay of the Choir of the A.Me.Co. You are all invited to participate in a trial lesson and experience the joy of sharing, through music, the happiness of being part of the Sangha.
Claudia Marss teaches jazz singing and choral singing as well as being the director and arranger for the Saint Louis College of Music's Brasilian Music choir, and a teacher of modern singing and the Gospel Choir director for the "Officine Musicali del Borgo". She holds seminars on different brasilian musical genres, gospel and spiritual music: focusing on vocalism, style, performance and sense of rhythm. She studied singing with Cinzia Spata, Annette Marywether, Margherita Pace, and arranging with Franco Piana. She took part in the most influential Jazz Festival in Italy, as a Brasilian Jazz solist singer. She has been performing in theaters and shows all around Italy as a gospel singer since 1996, collaborating with various groups. In october 2004 she was chosen by Nicola Piovani to be the soloist in "Stabat Mater – La Pietà", music by Nicola Piovani, alongside Gigi Proietti, Rita Cammarano, and the Aracoeli Orchestra, staged in Bethlem and Tel Aviv.