Andrea Anastasio to the AMeCo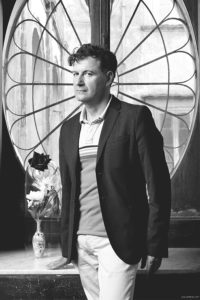 STUDY AND PRACTICE INTENSIVE led by ANDREA ANASTASIO entitled: The difference between observing yourself and thinking about yourself. Awareness and thought in the teaching of J. Krishnamurti. THURSDAY 25th of JULY 8 pm – 10 pm. The intensive is aimed to all members.
Andrea Anastasio has been practicing the meditation of awareness since 1983. He has taken part in the retreats organized by Corrado Pensa, and other teachers of the Insight Meditation Society and Thich Nhat Hanh. He further studied the teaching of Krishnamurti and Vimala Thakar in India where he stayed for long periods on the Abu Mountain and Dalhousie on the Himalaya. He graduated in philosophy with Franco Michelini Tocci with a thesis on the Teachings of Jiddu Krishnamurti. He has translated books on Krishnamurti, Vimala Thakar and Nisargadatta Maharaj for the publisher Ubaldini and on buddhist iconography for Laterza. He lives and works in Italy and India.
OPEN REGISTRATIONS ALSO FOR HEARERS: For all members who, although wishing, can not attend in person seminars and intensives organized by A.Me.Co. is provided the possibility of enrolling at distance learning courses, as HEARERS. The recordings will be sent, within one or two days by email in mp3 format, only to members regularly registered as hearers. In this way it will be possible to listen to the teachings offered and to any advice of practice, both formal and informal.